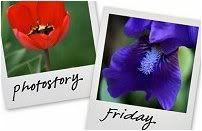 No, but how about skeletons in the hedge?
Last Fall Harrison went through a phase where each time he got out the car he stopped to say something like, "I see my body bones", "Mommy, I'm looking at my skelton!" or "I'm saying hi to my bones!".
We had been talking and learning about bones in our body so I [
being the typical distracted mom that I am sometimes
] would just hurry him along saying things like, "Yes, there are bones under your skin..." or "You're correct Harrison, you have a skeleton inside your body"... not noticing that he was actually peeking into the bushes as he told me about the
bones
.
Finally one day
a light bulb went off in my head
I obliged as he asked me to come see
his skelton
; I squatted down to get the Toddler point of view on what I was supposed to be looking at. After all, I was now fully engaged and curious.
"See Mommy!"
Sure enough.
There they were, a strand of skeleton lights, dangling among the branches tucked back in the underside of the bush. Little
friends
that
ONLY
Harrison at his height could have found.
You've got to love the curiosity of a child.